FIRM PROFILE
David Fleener Architects, Inc. is a full service architectural practice founded in 2000 with a focus on sustainable design. The type and scale of projects executed ranges from single family residential to full block urban multi-use developments.
In 2009, DFA merged with John Banks Architects, bringing thirty years of high end residential and hospitality design to the practice.
Services available include:
Space Programming
Master Planning
Architecture
Interior Design
Sustainable Design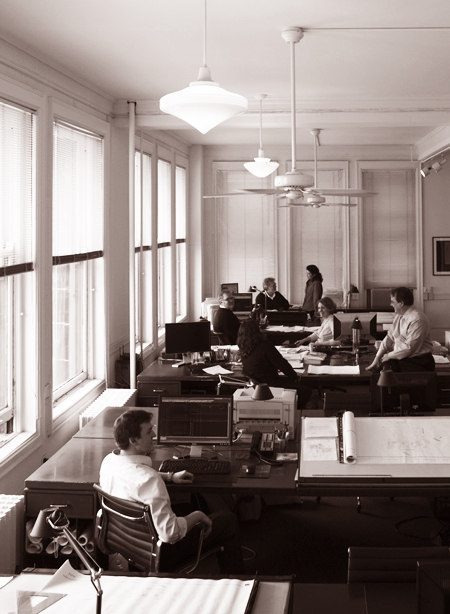 SUSTAINABLE DESIGN POSITION
Our natural resources are finite. The current practice of designing without regard to the natural environment has resulted in an economically and politically irresponsible reliance on fossil fuels; it has produced artificial environments whose lack of fresh air and natural light, and use of materials containing toxins, has resulted in increased "sick building syndrome" illnesses and a decrease in worker productivity; its disregard for waste has resulted in polluted waters and skies, weakening the natural habitat and allowing foreign predators to invade; its land use practices and reliance on personal modes of transportation have resulted in longer and more frustrating commute times for workers and an increasing disparity among economic classes. These policies were not intended to harm the environment or reduce the quality of life; they are a naïve carryover from a time when our abundant resources were thought limitless and when an unprecedented economic prosperity generated a sense of immunity from environmental problems. Only now are the consequences beginning to be felt, as the economic "bottom line" becomes affected and as recent world events lead us to question our independence on foreign sources for energy.
– David Fleener
FIRM LEADERSHIP
DAVID FLEENER
President, AIA, LEED AP
David Fleener received his Bachelor of Architecture in 1980 from the Illinois Institute of Technology. In 1977 he began working in the Chicago office of Skidmore, Owings and Merrill. His 10 years at SOM included two years in a project office in Manila, the Philippines. In 1987 Mr. Fleener joined Lohan Associates in Chicago and became an Associate Partner in 1995. While at Lohan Associates he became interested in sustainable design, which led to the founding of his own practice in 2000. David Fleener is a registered architect in the state of Illinois, is a City of Chicago Department of Construction and Permits Self Certified Professional, and is a United States Green Building Council LEED Accredited Professional.
In 2005 Mr. Fleener became an Adjunct Assistant Professor in the College of Architecture at IIT, where he teaches sustainable design and construction. He is also involved in the Chicago Studio of the School of Architecture at the Virginia Polytechnic Institute and State University. Mr. Fleener also lectures on sustainable design in both private and academic sectors. David Fleener has been involved in the editing of two major publications: Myron Goldsmith, Buildings and Projects; and Buildings and Projects of Lohan Associates 1978-1993. His own work has been published in the Chicago AIA Focus, Japan Architect, and the Wall Street Journal. Mr. Fleener's community involvement includes holding the office of the President of the Board of Directors of Ballet Chicago.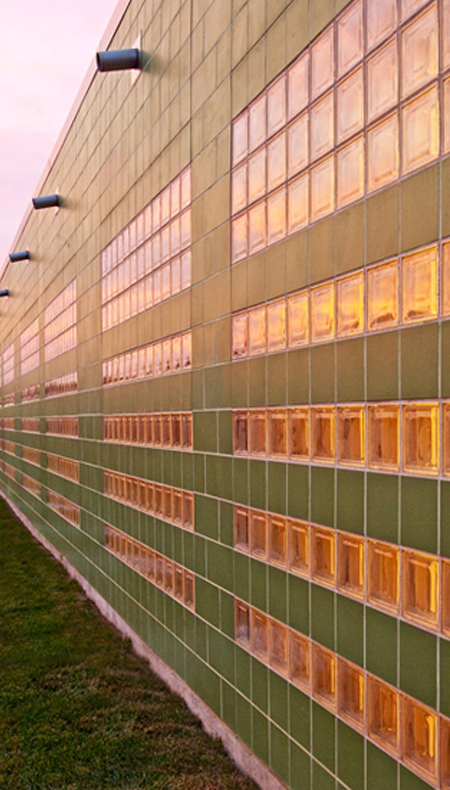 FIRM LEADERSHIP
John Banks
Principal
Janruary 1st, 2009 saw the merger of David Fleener Architects and John Banks Architects. These individual practices have complimentary specializations, which together increase the capabilities of our growing practice.
John Banks received his Bachelor of Architecture in 1972 from the University of Minnesota. After graduating, he began working in the Chicago office of Skidmore, Owings and Merrill. In 1978, Mr. Banks left his position as Senior Designer for SOM, and established a partnership with architect Garret Eakin. The office of Banks/Eakin Architects remained a partnership until 1996, when Mr. Banks became the sole principal of the firm.
John Banks established his practice with the goal of bringing multi-discipline professionalism and service learned at bigger firms to smaller-scaled projects. John Banks Architects has completed over 150 projects, ranging from high-end residential work, to restaurant and office projects in Illinois, Michigan and Wisconsin. The work of Mr. Banks has been featured in numerous publications, including Better Homes and Gardens, Elegant Homes and The New York Times: Real Estate. The firm has recieved numerous awards, including a two-time recipient of the AIA Chicago Interior Architecture Award, and the AIA Distinguished Interior Architecture Award.